On December 17, 2017 Gulf Beach Chapter #241 along with some members of chapters in Districts 17 and 19, met at Harold Seltzers to tag and organize their annual Books and Stuffed Animals from their Special Commitees Project.
All items were sorted and delivered to John Hopkins Children's Hospital,and Ronald McDonald House. Baskets with coloring books, crayons, books and stuffed animals were delivered to Shriner's Children's Hospital and to the Children's Moffitt Cancer Center in Honor of Beverly Newton, PGM.
There was a great time, good fellowship and pure joy and pleasure in helping others enjoy the holidays.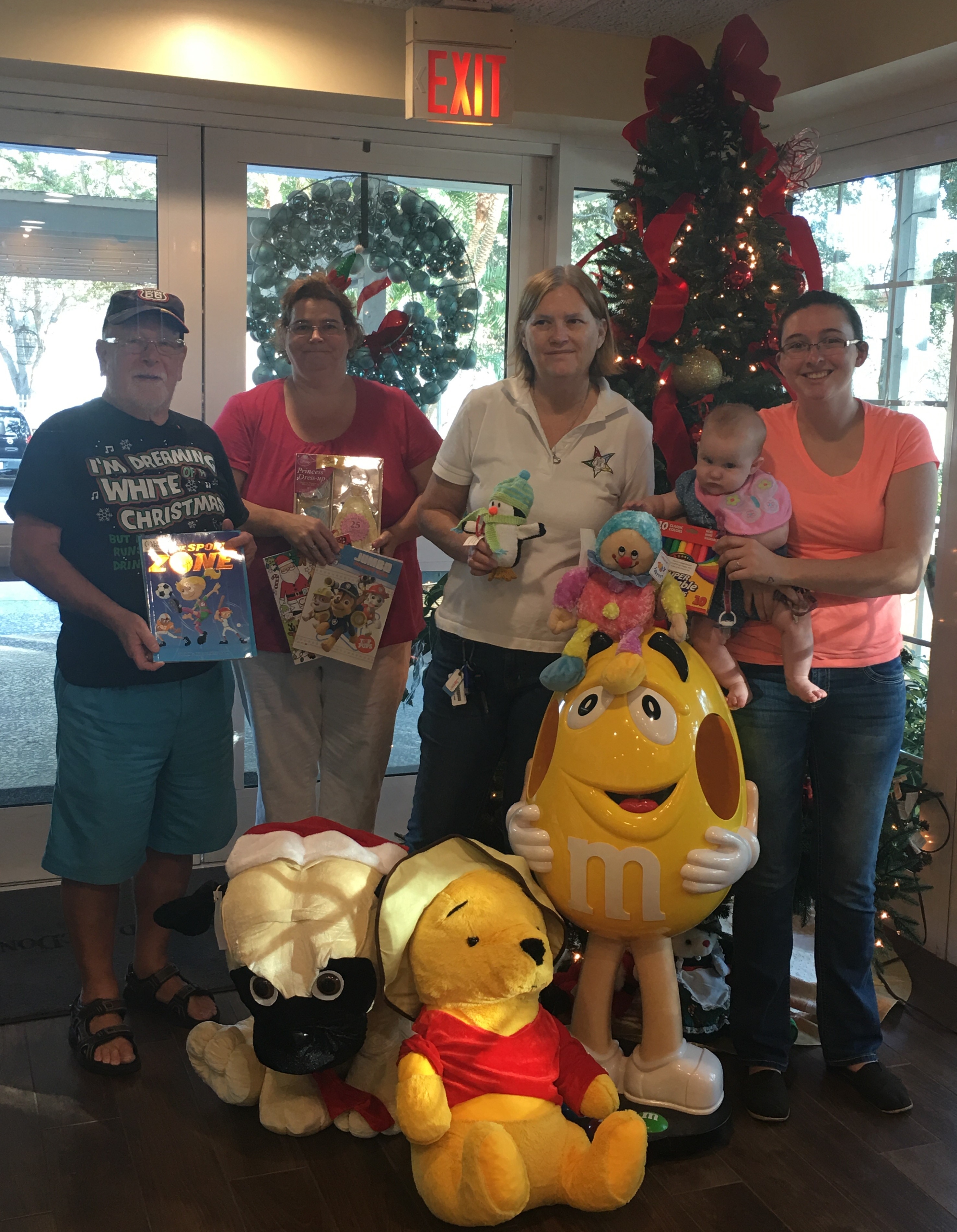 From left to right: John Smith from Scotland, Michelle Burgchardt from New Port Richey#117, Theresa and Sarah Nelson from Gulf Beach and Sarah's daughter Aubrey at Ronald McDonald House.
L - R Judy Covey, Past Grand Matron - Beverly Newton, Past Grand Matron - Rusti Race, PG Marshall